Fees and prices
Patient fees – for treatments
FysioFokus works under a contract with the Västra Götaland Region and is therefore part of the Swedish health care system. This means that patients do not pay for treatments themselves, but that the treatments are paid for by the Västra Götaland region.
However, all patients are obliged to contribute in the costs by paying a maximum patient contribution of SEK 1,100 over a period of twelve months. After that, the high-cost protection (högkostnadsskyddet) ensures that you will not pay more in contribution during the rest of the twelve months period. The own contribution is divided into smaller amounts per appointment with various sorts of health care providers, such as physiotherapists and doctors. To be able to keep track of how much one has paid in patient fees, the patient receives a high-cost card (högkostnadskort). On this card each care provider indicates how much has been paid in patient fee after each appointment. Finally, the patient gets a free pass (frikort), which indemnifies him against payment of patient fees during the remainder of the year.
The following patient fees apply hos FysioFokus:
Patient fee per appointment/ individual medical training: SEK 100
Patient fee per medical grouptraining: SEK 50
Supplement for home visit: SEK 100 (SEK 200 including the patient fee)
Treatment for children and teenagers is free.
The following applies in case of cancellation:
Cancellation of a booked appointment must be done at least 24 hours prior to the appointment
With a no show or a cancellation within 24 hours prior to the appointment, costs equal to the patient fee of SEK 100 will be charged. PLEASE NOTE that these costs will not be included in the total maximum contribution of SEK 1,100. That also implies that these charges even apply to those, who hold a free pass.
Both the high-cost card and the free pass can be allocated by FysioFokus.
More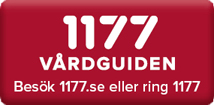 information about patient fees with Västra Götaland can be consulted on 1177 Vårdguiden.
Costs – for treatment of people not living in Sweden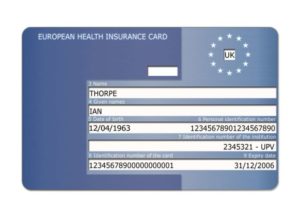 For foreigners who are inhabitants of the EU and who can show their European Health Insurance Card (EHIC), the costs per treatment are the same as for Swedes (see above).
The costs per treatment are as follows:
physiotherapy: SEK 400
orthopaedic manual therapy: SEK 500
The patient will receive a receipt for the payment, that can be used to claim repayment of the costs by the health care system in the home country.
Prices – for non-medical training
Trainingspass:
Once per week: SEK 100 kronor/ month
Monthly pass: SEK 150 kronor/ month
Please note! This applies for non-medical, independent training. When one of the therapists happen to have a free moment, can they be consulted about the training or the exercises. However they will not book in time especially for those who train independently. If consultation is medically required, a regular appointment can be made.